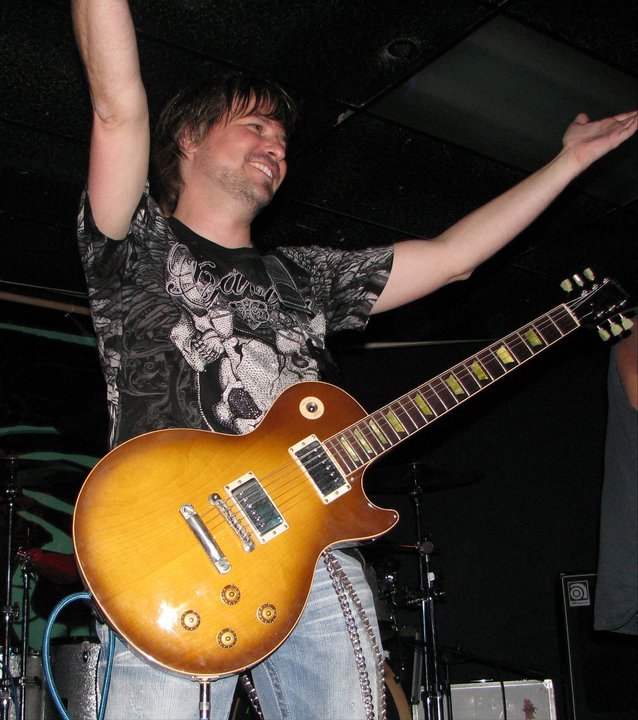 Chris Blakley is an instrumental rock guitarist, composer, producer, teacher, performer and sound engineer.

Chris Blakley's abilities as musical artist go well beyond just his stunning guitar skills. Chris is formally trained, has studied with several well-known professional guitarists, and holds an Associate's Degree in Music. His deep understanding of music theory has enabled Chris to become a dynamic, stylistic and diverse composer. His keen compositional sense and distinct technique create instrumentals that speak to listeners and convey thoughts, emotions and imagery.
Phone: 435-229-5662
Price: $120/month
Hours: Monday-Saturday
An accomplished musician, Patrick Worley has been playing guitar for over half his life. Soon after picking up this instrument, he decided to make his life's work the exciting task of making good music founded in knowledge and understanding of music theory. It is this outlook on music that has enabled Patrick to develop into an award winning, multi-faceted artist.
Phone: 256-714-1417
Price: $130/month
Hours: Wednesday
Hi, I'm Matt and I love teaching the Guitar! I have played now for 18 years and have experience in playing classical acoustic, steel string acoustic, electric guitar, and Ukulele. eight of those years I have been performing for New Promise Lutheran Church and teaching lessons, both privately at the St. George school of music and Resonance school of music. As a father of two, I enjoy and love teaching Children and beginning students. I am also able to teach players of all ages and skill levels with a solid and fun approach to the Guitar that will give you the foundation you need to not only learn, but to keep growing long after our time together has passed. I host private lessons at my home or I can come to yours. I look forward to hearing from you!
Phone: 435-231-4698
Price: $100/month